Shopify has become one of the most popular ecommerce platforms worldwide, powering over 1 million online stores. But how well does Shopify actually perform for South African merchants and customers? This article provides a detailed look at Shopify's suitability for the South African ecommerce market.
Overview of Shopify
For those new to Shopify, here's a quick rundown of its key capabilities:
Hosted ecommerce platform – Fully managed cloud infrastructure.
Shopping cart & checkout – Carts, taxes, shipping, payments.
Mobile-optimized – Responsive stores and POS.
Themes & templates – 100+ free and paid themes.
Product management – Inventory, collections, variants.
Order management – Dashboard, shipping, tracking.
SEO and marketing – Built-in SEO, promos, gift cards.
App store – Thousands of integrations and addons.
Secure – Level 1 PCI compliance, fraud analysis.
Shopify positions itself as an all-in-one store management solution for small to large merchants. But how does this translate for South African stores specifically?
An important consideration is that Shopify does not currently host stores on servers located in South Africa. Instead, they use geographically distributed hosting in these regions:
United States (US East and US West)
Europe (Germany, Netherlands, Ireland)
Asia Pacific (Singapore, Japan, Hong Kong)
Shopify sites are loaded on servers closest to the visitor's location using geo-DNS. So South African visitors would likely hit European or Asian servers. Pages are also cached around the world via a CDN.
Shopify Page Speeds from South Africa
Since South African stores are not hosted locally, page speeds could potentially suffer. However, tests indicate average Shopify site load times under 2 seconds in South Africa, assuming stable internet connectivity.
Shopify uses various optimizations like:
CDN caching
Image compression
Caching of pages
Async loading
Minification
Load times ultimately depend on the specific site setup and hosting plan size. But Shopify sites can deliver adequate speeds from South Africa.
Support for South African Payment Methods
A make-or-break factor for South African merchants is whether Shopify supports local payment options. Shopify facilitates payments via:
Credit cards – Visa, Mastercard, Amex, Diners Club
PayFast – For EFT and instant EFT payments
SnapScan – For mobile payments and QR codes
PayU – For bank transfers
COD – Cash on delivery
The PayFast, SnapScan and PayU integrations cover most common local payment methods like bank transfers and cash payments.
Tax Configuration and Reporting
Shopify provides built-in South African tax rates for VAT, as well as tax reporting in ZAR.
Sellers can configure country-specific tax rates, exemptions, registration numbers, and reporting. This simplifies tax compliance in South Africa.
Shipping Configuration
Shopify allows merchants to set up South African shipping zones with carriers like:
The Courier Guy
PostNet
SAPO
Bidvest Panalpina Logistics
Dawn Wing
There are also apps to add integration with shipping aggregators aFlow and Shippit for expanded carrier options and rates.
Domain Registration
To use a .co.za domain, merchants first purchase it through an accredited South African registrar, then point it to their Shopify store. Shopify also provides a free .myshopify.com domain.
Shopify App Ecosystem
Shopify's app store has over 4000 apps for added functionality. Many offer SA-specific features like:
WooCommerce migration – Migrate from WooCommerce sites.
TaxJar – Automated tax calculation for SA.
SA themes – Templates suited for the SA market.
Multi-currency – Accept payments in Rand + other currencies.
Language – Afrikaans language support.
Cost of Shopify in South Africa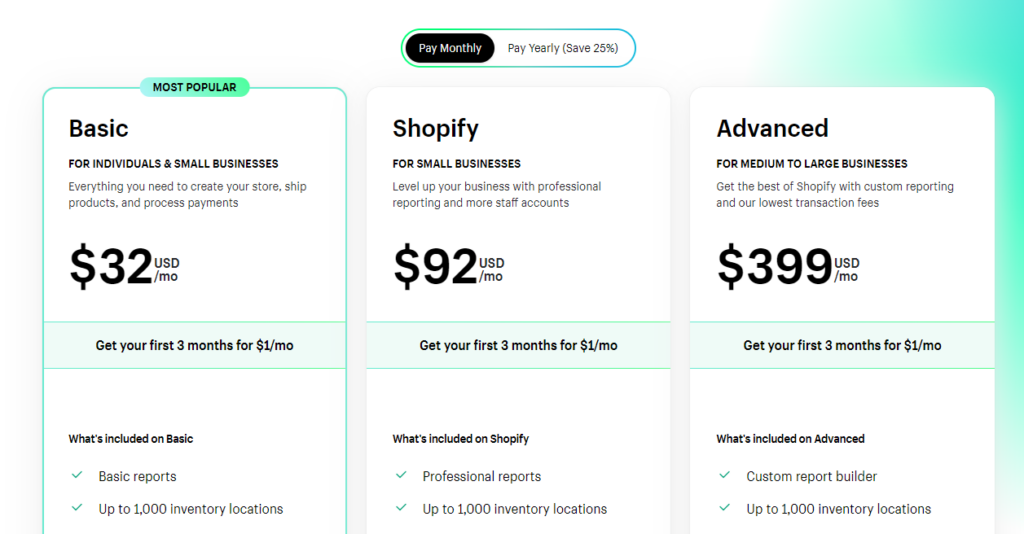 Shopify has localized ZAR pricing for South African merchants. Pricing starts at:
Basic Shopify – R600 /mo
Shopify – R1726 /mo
Advanced Shopify – R7488 /mo
Volume discounts are available for high revenue stores. Additional transaction fees apply at 1.4% + R6 per online payment.
Pros of Using Shopify in South Africa
Benefits of using Shopify for South African online stores include:
Optimized for fast page speeds
Built-in support for local payment methods
Taxes and reporting handled out the box
Easy integration with South African shipping
Ability to use a .co.za domain
Extensive app ecosystem
Affordable pricing and hosting
Limitations to Consider
A few notable limitations:
No hosting infrastructure physically located in South Africa
Transaction fees slightly higher than PayFast/SnapScan
Limited payment methods compared to standalone gateways
Must use apps for advanced South Africa-specific features
Conclusion
Shopify provides South African ecommerce merchants with a robust platform to build and manage online stores. The combination of speed, payment integrations, tax capabilities and ecosystem of apps tailored for the SA market make Shopify a very viable ecommerce option. While hosting is not local, Shopify still enables South African retailers to create successful online stores.
Read also: