BigCommerce is a leading SaaS ecommerce platform used by over 60,000 online stores worldwide. But how does BigCommerce perform specifically for South African merchants and customers? This article provides a detailed analysis.
Overview of BigCommerce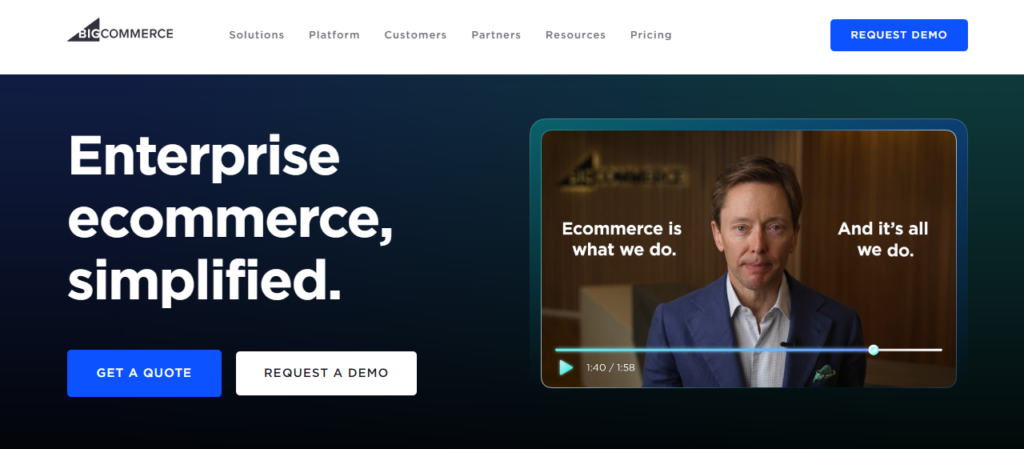 For background, BigCommerce offers these core features:
Hosted platform – Fully managed servers and uptime.
Responsive themes – 100+ free and paid themes.
Product management – Inventory, price lists, bulk import.
Order processing – Checkout, cart, taxes, shipping.
Payment gateways – Integrate top payment providers.
Shipping – Rate quotes, label printing, tracking.
SEO – URL structures, meta tags, sitemaps.
Security – PCI compliance, SSL, privacy shield.
Reporting – Customizable dashboards and reports.
APIs and integrations – Connect other sales channels.
BigCommerce positions itself as an enterprise-ready ecommerce platform. But does it work well specifically in the South African ecommerce landscape?
BigCommerce Server Infrastructure
An important consideration – BigCommerce does not currently host any stores directly on servers located in South Africa.
Instead, they use this global infrastructure:
Hosting locations in the US, Europe, Asia, and Australia
Stores served from the closest hosting location
CDN for caching static content around the world
Fastly for edge caching and DDoS protection
So South African stores would typically load from European servers.
BigCommerce Page Speeds from South Africa
Since there are no local South African servers, page speeds are a common concern. However, tests show average page load times under 2.5 seconds for South African visitors under normal network conditions.
BigCommerce utilizes various speed optimizations like:
CDN caching at the edge
GZip compression
Image optimization
Caching of common requests
Efficient code minification
So performance remains adequate despite the geographic distance.
Support for South African Payment Methods
A vital feature for SA merchants is supporting local payment methods like EFT and mobile payments.
BigCommerce provides built-in integration with:
Major credit cards
PayFast – for bank transfers and instant EFT
SnapScan – for mobile payments
Zapper – for mobile payments
PayU – for EFT transactions
There are also extensions for popular gateways like DPO PayGate available.
Built-in South Africa Tax Features
BigCommerce comes equipped with South African tax pre-configured:
VAT rates
Tax reporting in ZAR
Tax IDs for compliance
Region-specific tax rules
Tax exemptions
This streamlines tax compliance for SA merchants.
South African Shipping Options
BigCommerce has native integrations with these SA shipping carriers:
The Courier Guy
Dawn Wing
Fastway Couriers
PostNet
South African Post Office
Additional carriers can be added through extensions like DPD Laser, or via 3rd party shipping apps.
Ability to Use a .co.za Domain
To use a .co.za domain, merchants first purchase it through a local registrar like Domains.co.za or ZA Central Registry. The domain can then be pointed to the BigCommerce storefront.
Cost of BigCommerce in South Africa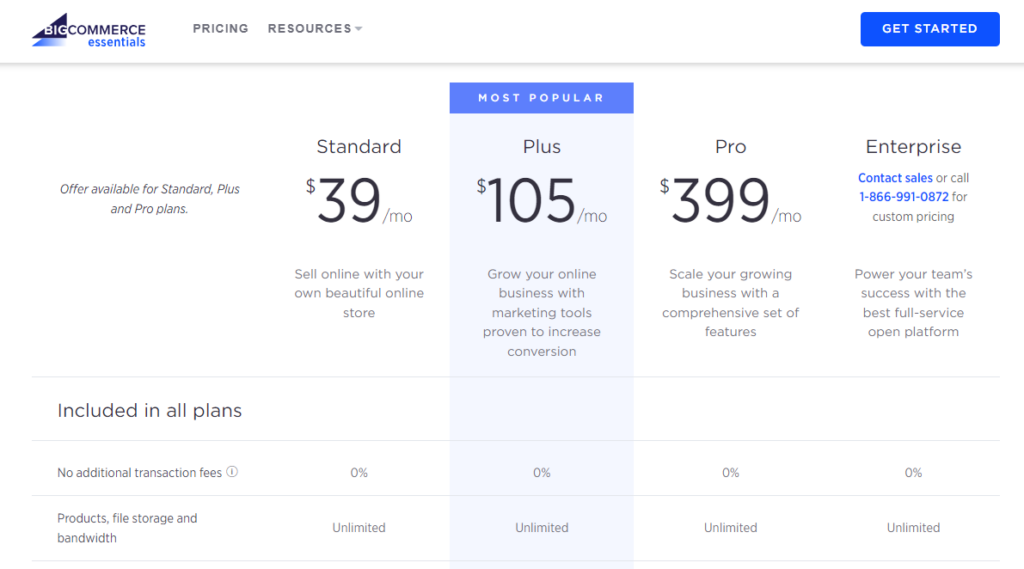 BigCommerce has ZAR pricing tailored for the South African market:
Standard – R731/mo
Plus – R1970/mo
Pro – R7488/mo
There are volume discounts available as well. Additional fees include 1.5% + R6 per transaction for payment processing.
Pros of Using BigCommerce in South Africa
Key benefits of using BigCommerce for SA online stores:
Fast page load speeds
Local payment methods like bank transfers
Automatic tax configuration
Pre-integrated with top SA shipping carriers
Can use a .co.za domain
Reasonable ZAR pricing
Limitations to Consider
Some potential downsides:
No hosting infrastructure physically located in SA
Limited built-in support for Afrikaans language
Transaction fees slightly higher than PayFast/SnapScan
Requires apps for more advanced SA-specific features
Conclusion
BigCommerce enables South African retailers to build fully-featured online stores with adequate performance, built-in support for taxes and local payments, and reasonable pricing. While hosting is not local, BigCommerce still provides merchants with a robust ecommerce platform optimized well for the South African market.
Read also: